More coursework: 1 - A | B | C | D | E | F | G | H | I - J | K - L | M | N - O | P - S | T | U - Y
Why sex ed should be taught in schools
Why sex education should be taught in schools
Most America teenagers are sexually active and think nothing could ever happen to them.
But, many of them are misinformed about the risks that are involved in sex. Teens also don¹t always know the best ways to protect themselves and their partners from becoming pregnant or getting STD¹s.
Alan Harris said, the more educated someone is the more likely they are to make responsible and informed choice for their behaviors. Sex education given by teachers at school is the most relabel way to give kids the right information about sex. In schools sex education information is give by professional and has be proven by many reports all over the country and world.
The first formal attempts at sex education was introduced by a Dr. Arnold a schoolmaster at a public school. Dr. Arnold used the Bible to make the schoolboys fell guilt and scared of sex and masturbation. The nineteenth-century scare tactics books of Dr. Arnold were nothing like the sex book used by the sex educations teachers of today(Greaves. pg.171).
Schools that have sex education taught by a sex education professions and that use reports and survey from all over the country and world are the most convening sources of information. They have had the most influence on my decisions about sex as well as many other teens. Parents and other teens can give out wrong information about sex that can give a false scene of security, which can lead to a unwanted pregnancy or STD. Sex education must be taught in schools so, student get the right information.
Most parents fell that the best place for sex education is in the home. The parents can teach their children family and religious values. Teacher Mary L. Tatum says, Schools do a better job influence children and have more time to try to influence children better that anyone except, perhaps, the parents. It is important that parents give sex information but, school need to reinforce what the parents teach to make sure that the information is correct.
Most people who are against teaching sex education in schools have the opinion that, ³Sex education encourage students to become sexually active at younger ages.² But, ³The World Health Organization has reviewed 35 scientifically controlled studies in the U.S. and abroad, and found that no program increased the invitation of sexual intercourse over the control group.²
Not all parents know how to talk to their children and if they do the children do not always understand or listen to what the parents have to say.
Some mothers wait to ask embarrassed daughter just before their wedding, ³You do know what to do, don¹t you?² or, ³Do you want to ask me any questions?²(Kelly .101) Parents of the bride usually assume that the husband will know what to do about sex.
According to APPCNC (Adolescent Pregnancy Prevention Coalition of North Carolina) research, parents who talk to their children about sex tend to encourages they children to delay first time sexual intercourse. The children will also become sexually active at a older age and are more likely to prevent unwanted pregnancies and STD¹s. But, passed attitudes of parents is, once a child is taught about sex they fully understand all that is needed to be understood and there is never a need to talked about sex again.(Berne. pg.2) Some children do what ever the parents tell the not to do. In this case it would be bad to have the parents talk to the child and will get their sex education for another source, their peers. Peers exchange information in locker rooms, play grounds, and parties. Dorothy W. Baruch found that, Childish Imagining usually changes sexual ideas a lot more that getting facts. This is how many teens get most of their information about sex.
The most important thing when teaching sex education is have accurate information that is taught to them so, they can make their own decision with correct information when the have to make that choice. The best to get this information is at school for a teacher or other trained professional.
The North Carolina Coalition on Adolescent Pregnancy found that, ninety percent of the people surveyed agree that, sex education should be taught in the public schools. Even parents agree, as show in Douglas Kirby studies, about three fourths of U.S. adult population supports making information and contraceptive available through school-based health centers.
School-based Programs to Reduce Sexual Risk Behavior: Review of Effectiveness, states that, ³If effective programs are implemented in our nation¹s schools, they can have and important impact upon reducing sexual risk-taking behavior...² It can also, ³provide and effective component in a large overall strategy to reduce unintended pregnancy, STD and HIV²
One out of ten America teenage girl under the age of 20 get pregnant each year (Berne .18). That¹s over one million teenage girls in our country alone. More that half of those pregnancies unfortunately end in abortions or miscarriages. If the teen mother is not married and choose to have the baby anyway, four percent of the babies are put up for adoption (Berne .155).
Half of the pregnant teens will lose their babies from abortion or miscarriage and those that don¹t will have to suffer with the effect that pregnancies have on teen mothers. When pregnant teenagers decided to have their babies and keep them, there are many consequences that effect them before, during, and after labor. Some of the consequences are: 8 out of 10 teenagers are likely to drop out of school, 72 percent will divorce by 18, the legal age of marriage, the risk of committing suicide is 10 times greater, they are 100 times more likely to abuse their child, and the risk of birth defects and complications in a teen mother are two to three times higher than in an adult mother(Berne .9). Teen sex and pregnancies is out of control in America. These teen mothers are not ready for sex or pregnancies.
The median age of first sexual intercourse for girls is just above sixteen years old (16.2), or 11th grade and the median age for boys is around fifteen and a half years old (15.7) or 10th grade.
Kids who live in poor and or broken homes do poorly at school, have no interest in college, and whose parents have low education; are one to three years younger the first time they engaged in sexual intercourse(Berne .4).
Harriet Pilpel and Laurie Rockett have found in a study of parents that, eighty percent of the parents believed the sex education should be taught in schools. The SIECUS report of November 1979 found that, only one to three percent of parents did not give their children permission to attend the schools sex education class.
Sex education is best when taught in schools. Because, schools have professional teaching the information and get their information from surveys and reports. Teens do not always get along with their parents and will not take the advise evening if it is right information. And the teens peers usually spread false information around to each other which can be harmful or even deadly for teens. If the schools are allow to teach to students hopefully it will help the teens to make the right decisions to prevent unwanted pregnancies of STD¹s.
Works Cited
Adolescent Pregnancy Prevention Coalition of North Carolina. The Advocate, 1995. pg.10.
Baruch, Dorothy Walter. New Ways in Sex Education: New York, McGraw-Hill, 1959. pg.41.
Berne, Linda A. and Barbara K. Huberman. 17 Arguments Against Comprehensive Sexuality Education And The Answers From Scientific Literature. class handout. 1994.pgs.1-9, 155.
--- Dealing with the Reality of Teen Sexual Behavior, class handout, 1994. pg.4.
Greaves, Norman. J. Sex education in College and Department of Education; Health Education Journal, . 1965. pg.171-177.
Harris, Alan. Sex Education, Rationale and Reaction , What does ŒSex Education¹ Mean?
Cambridge University Press, Ed. Rogers, 1974. pg.19.
Huberman, Barbara and Douglas, Karin, The North Carolina Coalition on Adolescent Pregnancy: March 1993. pg.5.
Kelly, Gary F. Sex Education in the Eighties: Parents as Sex Educators, New York, Plenum Press, 1981. pg.101.
Kirby, Douglas. School-Based Program To Reduce Sexual Risk-Taking Behaviors:
Sexuality and HIV/AIDS Education, Health Clinics And Condom Availability Programs.class handout. 1994.
Pilpel, Harriet and Rockett, Laurie, Sex Education in the Eighties: Sex Education and the Law, New York, Plenum Press, 1981. pg.19.
Tatum, Mary Lee. Sex Education in the Eighties: Education in the Public School, New York, Plenum Press, 1981. pg.138
Roberts, E.J., and Holt, S.A. Parents-child communication about sexuality. SIECUS Report, 1980, 8(4), 1-2,10.
World Health Organization , Technical Report, pg.572. 1994.
Source: Essay UK - http://www.essay.uk.com/coursework/why-sex-ed-should-be-taught-in-schools.php
---
Not what you're looking for?
If this essay isn't quite what you're looking for, why not order your own custom Coursework essay, dissertation or piece of coursework that answers your exact question? There are UK writers just like me on hand, waiting to help you. Each of us is qualified to a high level in our area of expertise, and we can write you a fully researched, fully referenced complete original answer to your essay question. Just complete our simple order form and you could have your customised Coursework work in your email box, in as little as 3 hours.
Linda
Senior Lecturer in Economics, Essay UK Researcher Team.
This argumentative essay deciphers the reasons in which sex education should be implemented in scholarly environments such as core area classes.
To support this argument, the following essay contains historical background, statistics, and facts from credible sources. All of these things will allow the reader to see why a sex education class should be taught in schools. The credible information gathered to put this essay together was obtained from Google, sex education-based websites like Advocates for Youth and Future of Sex Education Initiative (FoSE), and lastly, a book regarding the values of sex education. The most difficult task that I stumbled upon while completing my essay was implementing source-based information throughout certain parts of my paper in order to make the essay credible. While I soon adapted to the idea of adding sources, plugging in said sources became second nature to me and one of the easiest things I did while typing this essay.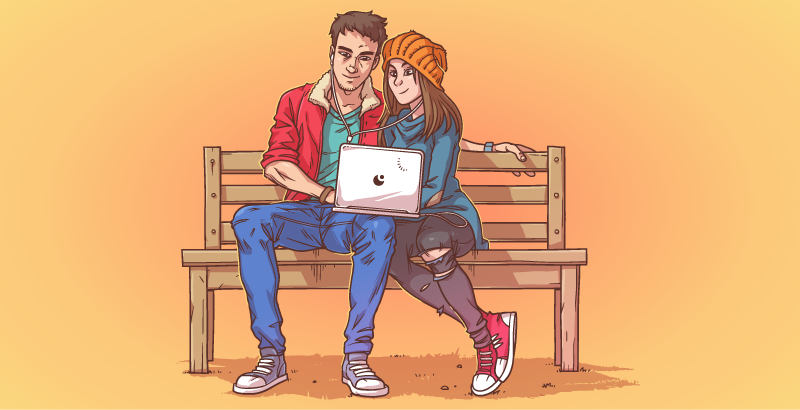 In the past couple decades, the topic of a sex education class has come out of the dark and is now a full-on controversial issue. This is because of the effects it has had on our youth as well as the generation before and after it. It is very common now to hear of more and more teens with sexually transmitted diseases, pregnancies, and even school dropouts. However, this controversy results from individuals seeing this as a recreational course as opposed to a serious issue. Not only this, but also the fact that many students, and even parents, are subject to embarrassment when talking about sex. Even though sex education is taught in some states, uttering such a course is basically illegal in others. Because of this, teens are suffering from the effects of not being properly educated on the topic of sex education. Such a course would not only dispel myths surrounding sex, but it would also help sexually active students stay responsible and can have an impact on the prevention of sex-based problems in the future.
This issue has always been a problem, but it is definitely being looked at more cautiously now due to the time period and how uncommon and morally wrong it would be if teens threw away, not only their education but also their lives because of a careless mistake. However fresh this issue is, it does have a very interesting historical background. Throughout most of the twentieth century, over ninety percent of families were for the idea of a sex education course in high school and about eighty percent were for such a course in middle school. However great these numbers are, a vast amount of people was also highly against it. They argued that students should not be taught about such personal things and that this course might encourage them to participate in the too-early sexual activity and even referred to the mere consideration of this course as "smut education".
Throughout the 1980's, this argument began to fade away mainly because the American public reiterated its full support. Not only this, but research refuted the conclusive idea that teaching this course encouraged sexual activity. This was mainly because more attention was being paid to the increasingly high rates of pregnant teens. As this era was coming to a near end, people began to hear of a new AIDS epidemic. With this, protests erupted calling for the immediate implementation of sex education in schools.
All of this banter reached state and federal governments and led to the following accomplishments: Twenty-three states had passed mandates for sexuality education and thirty-three mandated AIDS education. A couple of months after this, publishers got in on this issue and the SEICUS published "Sex Education 2000: A Call to Action." This call outlined thirteen specific goals ensuring that all children received some form of comprehensive sexual-based education before the year 2000.
While the majority of people were optimistic about these changes, there were those few newly-formed groups such as Focus on the Family, Concerned Women for America, the Eagle Forum, and Moral Majority that acknowledged the significance of this course but believed that the only message that should be taught is that sexual behavior outside of marriage was incorrect. They worked their way through school boards and school administration advocating their beliefs and eventually stumbled upon a great success at the national level. The Adolescent Family Life Act's (ALFA) three main goals were to prevent teen pregnancies through self-discipline and chastity, to promote adoption for pregnant teens and to care for pregnant and parenting teens. These groups began to receive quiet success and challenged the way such courses are implemented today. While many schools are desperate to teach a sex education class, lack of funding has prohibited their will to do so. Not only this, but some states' growing STD rates and pregnancy rates have shown the long-term effects of the absence of this course.  
Theoretically, having this class will not only prevent unwanted pregnancies and diseases, but it will also dispel myths surrounding sex. Though many states who implement sex education classes have the privilege of teaching students the proper way to take care of themselves when engaging in something that is completely natural, those who live in states that do not offer such classes have had to learn the hard way, or at least tried to. Many students from these states are in high school and still are not one hundred percent sure about what is true and what is not regarding sex. Those who did not learn faced serious and life-changing consequences. If a sex education class were to be implemented in these states, high school students will finally know the truth about engaging in sexual intercourse. In reality, classes like these prove to be effective because the topic is discussed by a professional and the class will give students the necessary information they will never find in some book or movie. These young people have every right to know about their sexuality because this is what will lead them to make responsible decisions about their sexual and reproductive health. After all, it is better that these young adults are well informed about the topic rather than unfamiliar with it.
The Advocates for Youth Organization, an organization that specializes in rights, respect, and responsibility, wrote an exquisite article regarding the many myths dealing with sex-related topics. Reading through some of them can promise an eye-opening experience, especially to those who have never taken a sex education class in their previous years. Here are a few of those beliefs: Though many believe condoms are not effective, they actually prevent diseases like HIV and STI's and well if used correctly. Many people uphold firm convictions that abstinence-only-until-marriage programs work, but they have proven to be quite ineffective. Lastly, it is thought out that comprehensive sexuality education encourages others to have sex, however, research clearly demonstrates that sex education can assist young people in delaying sexual initiation.
When it comes to responsibility, programs like these play an important part in the matter. Implementing sex education programs throughout the entire nation will result in teens becoming more responsible and cautious of their actions. Not only this, but they will also avoid sex-based problems in the near future. The generation of today will understand the consequences of their actions and think twice about doing something they might regret because it might completely ruin their life in the long run. This poses as a positive for the majority of parents who are concerned with keeping their kids safe and healthy through adolescence. As seen through a recent poll on plannedparenthood.org, even though a large percentage of parents talk to their kids about sex-related issues, they do not necessarily tackle the ones crucial for the prevention of sex-based problems that might be soon to come. Because of this, it is important that sex education classes be implemented throughout the United States in order to allow young adults to engage in becoming more responsible and mature when it comes to talking about this topic. Not only must this but in order to create such strong-willed students, one teaches them the main purpose of sex education. This primary reason for teaching sex education is to not only give students more information on the topic but also to promote sexual health and sprout early maturity.
Despite the fact that films and novels are not the best options when attempting to receive further information on the topic of sex, watching or reading such things can aid teens in learning about how much one's life can change if they are not responsible.
Nowadays, education is the most important thing when it comes to building a great future backbone. Hence, having a sex education class will not only prevent sex-based problems in high school but the in future as well. While students are learning a variety of subjects in order to gather all of the knowledge needed to shape their future, a sex education class always seems to pose as a negative on the roster of many educational districts. As a result, high school students are not being properly educated on this subject many of them seem to engage in carelessly. In other words, because many sexually-active adolescents are not educated on the long-term effects of having sex, these individuals end up suffering the consequences. A few of these include teen pregnancies and sexually transmitted diseases (STD's). These long term effects not only change the lives of those teens but also the life of those unplanned children. Throughout the years, teen pregnancy rates have skyrocketed and many believe that it is due to the absence of a sex education course. Seeing this, it might not surprise many to know that this increase in teen pregnancies is linked to an increase of overpopulation in adoption centers, foster homes, and even abortion clinics. Implementing such a course in school will educate the average high school student just enough to understand sex in a proper and mature manner.
In most of the Southern states such as Texas, Louisiana, Arkansas, New Mexico, Mississippi and Oklahoma, the individuals who reside there only believe to hear of these courses in myths or fairy tales. Throughout the nation, a variety of states teach this subject to some extent, but in the states mentioned above the topic of sex education is non-existent. While these countries are highly against such a course, the effects of not having one have begun to show. There is a positive correlation between the lack of a sex education class in these states and the highest number of pregnancy rates nation, also within every single one of these states.
Even though all this is true, many individuals still believe that this course serves as a negative due to the fact that the students will gradually be subject to embarrassment. This might seem quite valid at first, but if one really dwells on the thought, it may be seen that the idea of not taking a course due to fear of ridicule is completely ridiculous in itself. If the student does not take this class, the long-term consequences of not being properly educated may come back to haunt them. Because the student was so mortified to learn the material, they never truly knew what was correct and what was not. Hence, teens are forced to put their life on hold all due to their decisions that were triggered by the fear of humiliation. This can be seen clearly within teenagers who now suffer from sexually transmitted diseases, HIV, and especially teenage pregnancies. If only these students, who were a novice in such a subject, had taken the sex-based course. Evidently, it would have only benefitted them in the future.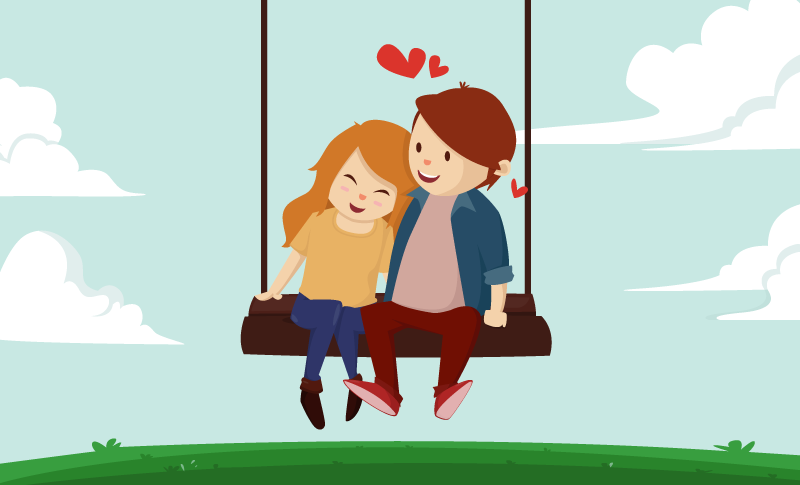 This embarrassment that comes with discussing sex is not only seen within peers but parents as well. While the topic is something highly critical to the future of many young adults, many parents believe that if they avoid the topic of sex in their household, their children will grow up avoiding it completely. Although it may seem that these parents are only doing this to adhere to what is most beneficial to their offspring, the idea that they are going to high school knowing nothing about such a matter that is being practiced by some of said offspring's peers can confuse the teen even more. Many people today refer to the conversation about sex between one's guardian as "the talk." However, if this talk is avoided, it might make teenagers quite frustrated because their friends know something they do not, making them feel detached and out of the loop. This will then result in said teens asking their parents for further guidance. Because these parents are highly conservative, all the information these young adults will get is not to have sex at all. While some might diligently obey, the majority of teens today take pride in being rebellious and will do it purposely in order to go against the demands of their parents. This, again, may lead to the serious consequences that come along with getting involved in sexual intercourse while not actually knowing what it is nor what it can bring upon.
Next, it might appear as if these students are being properly educated the basics of this topic through a brief health class, but that is not the case. Even though it serves as a positive that these students are learning about the importance of one's well-being, this health class does not completely focus on sex. The purpose of a health class is to discuss the things to avoid in order to keep our bodies evergreen. Also, because this class is treated as an extracurricular as oppose to a core-area course, many young individuals see it as a class that lacks importance. This inflicts a domino effect, proving that if the students are not motivated to learn the subject, the educator will not find purpose in teaching it, let alone teaching it properly. While it may seem as if it "lacks importance," it is very well the only class that even remotely offers the use of the word "sex" as a vocabulary term. This three-letter word might not seem worthy of its own primary class subject, but what many fail to realize is that once looking at the effects of engaging in sexual intercourse, they will see why.
Since the topic of sex education came into the light decades ago, it has remained a controversial issue. While many individuals argue against such a course, it can be clearly seen that the lack of one in most schools has sprouted some negative consequences. With this class, students will be able to discover the facts about sex, guide them in the path towards remaining responsible and even prevent them from engaging in future sex-related problems. The majority of schools throughout the nation do not provide a sex education class. This, as sad as it is to say, can be reflected in the higher amounts of sexually transmitted diseases, teen pregnancies, and even abortions as well as the growing number of children in the foster care system every year. Though the effects of not being knowledgeable when it comes to sex are grand, no one has seemed to do anything regarding the issue. The long-term effects can change the lives of one's co-workers, neighbors, friends, and even family members. This issue reaches everyone in one way or another, but by demanding that a sex education class become a mandatory course to be taken in the first year of high school, the not-so-distant futures of those young individuals will not be cut short by a tragedy that was the effect of not knowing, but instead, will be lived to the fullest because these teens will know better.
---
Also published on Medium.
Laisa Garcia
Preparatory for Early College High School
Drama
Latest posts by Laisa Garcia (see all)