Senior Year College Depression Essays
Every day I realize that I'm a senior. I know that probably sounds like a weird thing to say, but every day I have this enlightened moment where I say to myself "Whoa. This is my last year of high school. This is my last year of mandated public education."
When I wasn't a senior, I heard seniors talk about missing things about the place they live before they move, and this is something I've been consciously trying to avoid. I thought it would be easy, because the place I live is notorious for its lack of things to do. I'd bet that Murrieta is more exciting than a farming town in Nebraska, but if you only went by what you heard from the kids here, you'd think that this city is some kind of punishment. It really isn't that easy to stop those nostalgic feelings from forming, though, even this early in the year.
Despite my attempts otherwise, I've started to notice things that I really like and that will be different no matter where I move. They're usually just little things, like the Chinese restaurant with the sign out front that says "CHINESERESTAURANT" that serves amazing orange chicken. Or the fact that every morning on the way to school I see hot air balloons in the distance over the wineries. Or just the fact that I have a comfortable house to live in. When I go to college, I'm going to have to live in a dorm. I've stayed in the dorms of three different colleges for summer camps and programs over the years, and the thought of living in a dorm room just doesn't appeal to me.
It's not just material things that are becoming apparent, though. It's people too, like my family. Obviously, I'll never lose connection with my parents, but after next summer it's going to be different. It's something that I look at with a good mix of apprehension and eagerness. I've always been excited to live in my own place, have a job, and earn my own money. But it makes me sad to think that this is the last chance I have to spend a lot of time with my parents and family. Have I taken full advantage of the time I've had? Of course it's fun to think about being independent and responsible, but it's not fun thinking I can never go back.
And it's the people at school. I've mentioned before that we have a large student body. With the understanding that by June this campus will no longer be home to me, I realize that the people I see every day I will most likely never see again. I'm not really concerned about friends — we'll find ways to stay in touch — it's more the people who I don't yet know. At a school of so many, I can honestly say that I see a new face every day. It's a little weird, and it's a little depressing. I've had all this time to meet as many people as possible, and I do think I did a pretty good job of it, but there are still all these people I haven't met. What about those people? They've been there, but I haven't learned from them. I have so little time left to glean whatever I can from them — stories, experiences, jokes, whatever… I have a hard time not seeing them as a missed opportunity.
Every day the future becomes more real. The idea of college and life after college becomes less of an intangible fantasy and more of a hard reality.
Need Money to Pay for College?
Every semester, Fastweb helps thousands of students pay for school by matching them to scholarships, grants, and internships, for which they actually qualify. You'll find high value scholarships like VIP Voice's $5,000 Scholarship, and easy to enter scholarships like Niche $2,000 No Essay Scholarship, and internships with companies like Apple, Google, Dreamworks, and even NASA!
Join today to get matched to scholarships or internships for you!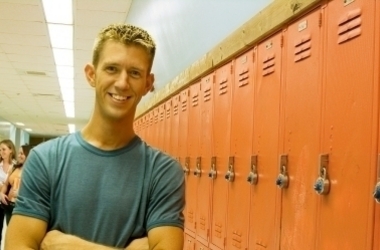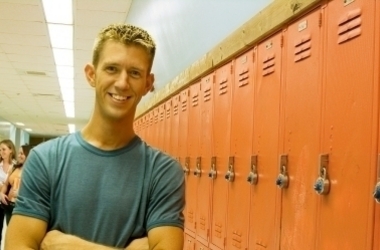 ---
Sometimes it takes unspeakably tragic events to bring the existence of a widespread problem into the national conversation. In the past decade, highly publicized rashes of suicides at NYU, UPenn, Tulane and Cornell, among others, have moved the discussion of mental health services on campus right to the forefront of the higher education discourse.
Thankfully, these are, of course, extreme cases of mental health challenges, but the shift in focus could benefit the massive numbers of students who enter college each year with some degree of a mental health condition. Between the ages of 13 and 18, approximately 20% of American adolescents will deal with some form of mental illness. Under this umbrella falls anything from minor depression or anxiety all the way to potentially more serious conditions like pediatric schizophrenia or post-traumatic stress disorder.
In this piece, we will offer recommendations for dealing with depression/anxiety on your college application, but perhaps more importantly, we will share what mental health experts and current research says are important considerations for managing your illness on campus.
*Disclaimer: Mind you, we are college planning experts, not mental health experts—we are merely summarizing mental health considerations as related to college admissions and attendance. Your mental health provider may offer additional advice based on the specifics of your situation.
Impact on your high school career
For many, dealing with a mental health condition will negatively impact their high school career in some way, potentially impacting areas such as academic performance, school attendance, teacher relationships, and extracurricular involvement. There is ample statistical evidence to support this—students with social phobia are twice as likely to fail a grade as those without. Students with a depression diagnosis have been found to earn significantly lower grades than their similarly-abled peers.
Given the impact of mental illness on a teen's academics, a significant number of high school seniors are faced with a difficult choice each year—do I reveal my condition on my college application? There is no blanket answer that will guide every applicant. Ultimately, the decision to reveal your condition is an entirely personal one.
Did your academic performance suffer?
Perhaps your mental health issues were managed successfully and never impacted your grades. If this is the case, we advise that there is no reason to reveal your condition on an application. You should, however, still check out our recommendations on how to check out a college's mental health services (below).
If your academic performance did suffer as a result of your condition and you do choose to share your challenges with prospective colleges in an essay and/or interview, we recommend that you consider framing your experience in one of the following ways:
The "overcoming obstacles" angle
Overcoming challenges and citing evidence of personal growth can be a winning story arc. If a bout of depression during your sophomore year contributed toward failing grades but you received treatment and rebounded academically the following year, then revealing that journey may be extremely helpful to your admissions chances. Knowing that you faced a significant challenge in your life and successfully emerged from it speaks volumes about your resilience, maturity, and grit, traits that are greatly valued by admissions officers.
Weakness as strength
Another approach is highlighting the strength that you draw from what others call an "illness." An associate of Abraham Lincoln said of our 16th president that the "melancholy dripped from him as he walked." Yet, many historians feel that Lincoln's lifelong depression sparked a great deal of his legendary wisdom, insight, and brilliant strategic thinking. Lincoln was hardly alone; many of the greatest, most creative minds throughout history were, at least in part, driven by mental conditions. Darwin, Michelangelo, and Einstein were all likely sufferers of Obsessive Compulsive Disorder. If we were to list all of all the great writers, artists, comedians, actors, and directors who were influenced by depression and anxiety, this blog post would be longer than the 1,017 page novel, Bleak House, penned by Charles Dickens, who was himself a lifelong victim of severe depression.
The semantic shift
Cautious applicants might consider simply substituting the term "medical condition" for "mental illness." After all, depression, anxiety, and the like are treatable medical conditions in the same vein as mono, kidney surgery, or any other condition that might disrupt one's educational experience. Simply stating that you were afflicted by a "serious medical condition" which caused a temporary academic decline and led to you quitting the school newspaper and the baseball team will suffice.
Check out a college's services ahead of time
In a recent survey of college students with a diagnosed mental health condition, 45% rated their respective college as being somewhere between supportive and very supportive. The other 55% felt that mental health care on campus was less than ideal. Factors that were rated as being most important by students included: access to a psychiatrist for medication management, a 24-hour crisis hotline, community connections to additional mental healthcare, and the school's overall culture of understanding that college can be stress-inducing and that mental health is paramount.
It is essential that parents and students research the mental health services on campus ahead of time. Check out each prospective college's counseling office online to get a sense of what is available to students. If a college does not offer long-term therapy on campus, then parents should take the reins and find a good private therapist located near campus who accepts their insurance. This should be done well in advance.
College Transitions bottom line: If you are going to discuss your depression, anxiety, or other mental condition in your application, do so in a strategic manner for the purpose of illuminating otherwise unexplained inconsistencies in your academic record. A well-conceived and well-delivered narrative about your struggles with mental illness can be beneficial to your admissions chances; a poorly crafted disclosure may have the opposite effect.
Of even greater importance is that you do your research on the mental health services offered at each of your prospective colleges—ensuring that the necessary supports at your disposal may be critical to your overall well-being as well as to your academic performance over the next four years.
Dave has over a decade of professional experience that includes work as a teacher, high school administrator, college professor, and independent education consultant. He is a co-author of the book The Enlightened College Applicant: A New Approach to the Search and Admissions Process (Rowman & Littlefield, 2016).